Wedding Venue
---
Cappry Suite

Our stunning ballroom is perfect for a gathering of up to 300 guests. We can arrange any or all aspects of a traditional or themed wedding. We can assist in arrangements such as flowers, music, photography, evening entertainment or any other aspects of your wedding day.
---
Thatched Cottages
Our Thatched Cottages are located within a short distance from our hotel and provide the perfect photo opportunities for your special day.
---
Honeymoon Suite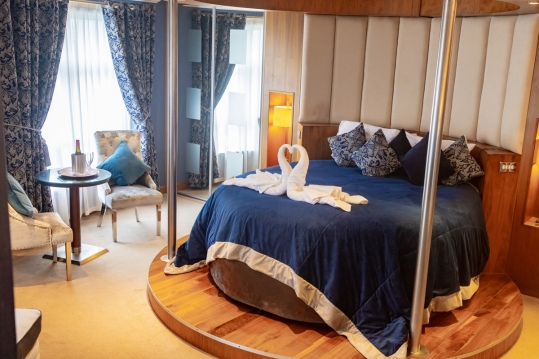 Our beautiful Honeymoon Suite provides the perfect romantic atmosphere on your Wedding Day. We offer a complimentary Honeymoon Suite & two guest rooms on Wedding Package Two & Three from our Wedding Package Offerings.